About Us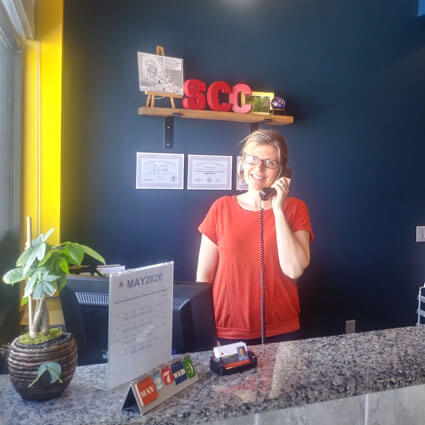 At Salt City Chiropractic, we never underestimate the body's ability to heal itself. Since he opened the practice in 2015 in Hutchinson, Dr. Brock Wells has been providing natural chiropractic care that gets great results for our patients. "Given enough time and adjustments, we usually can get some very positive outcomes for patients in how they're functioning."
Returning to Our Community
Dr. Wells grew up going to a chiropractor here in town who ran his own practice. Knowing that he too would want to launch a practice, Dr. Wells decided to set up his clinic here in our city. Why Hutchinson? "My wife got to pick where I would set up the practice. She chose our city as we both grew up around the town."
A Different Kind of Doctor's Office
If you've been to other doctors' offices before and felt rushed or not listened to, that's not the case at our practice. Dr. Wells doesn't wear a white coat and won't look at you like a number or collection of symptoms. Instead, he will take the time to listen to you and explain how he thinks he can help. Dr. Wells will get to the root of your particular health concern and provide an effective solution.
Our Purpose
To make chiropractic care affordable and available to everyone. We want everyone to reach their God-given potential!
"How Jesus taught us to treat people and how to interact with them drives us," said Dr. Wells, who is greatly influenced by the Bible.
MEET DR. WELLS »

Providing Relief and More
Whether you've had chronic headaches and migraines or back pain or neck pain, we can get you the relief you need. After Dr. Wells provides patients with adjustments, they not only get out of pain but are able to function better. "That improvement in function often carries over into other areas of their life. For example, positive things may happen in their life such as getting a better job," added Dr. Wells.
Contact our chiropractic office today to schedule an appointment!
---
About Salt City Chiropractic | (620) 860-2174