Meet Dr. Brock Wells
What I love most about chiropractic is how amazing the body is and how the body is able to heal itself if given enough time.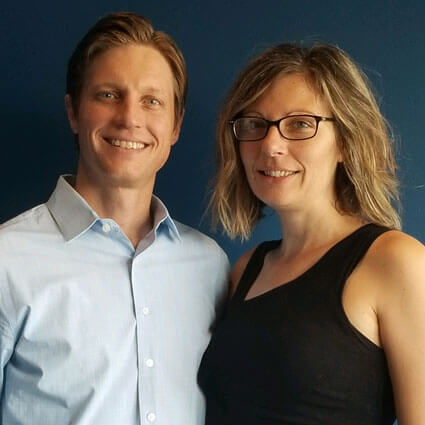 In high school, Dr. Wells received chiropractic care for a pinched nerve in his back. He also has a "bum" elbow. "Chiropractic is the only thing that helps it."
Helping the Brain & Body to Communicate
Dr. Wells provides safe and effective adjustments that allow the brain and body to communicate and function properly. "When people start functioning better, their whole life changes!" He also provides patients with guidance on how to make healthier choices in their life, such as diet and exercise.
Obtaining a Chiropractic Education
Dr. Wells never wanted to do anything else than be a chiropractor. The medical model didn't appeal to him and he knew he wanted to provide people with a way to heal naturally by using his hands. Dr. Wells earned a Doctor of Chiropractic from Cleveland University in 2014. He is also on the Board of Directors of the Kansas Chiropractic Association.
More Than Pain Relief
Since he started practicing, Dr. Wells has transitioned from a pain model to a holistic type model. He has gained a deeper understanding of all that chiropractic does. "It's not just about neck and back pain, but it can positively affect health and well-being."
EXPLORE CHIROPRACTIC »
Outside the Office
When he's not adjusting patients' spines at Salt City Chiropractic, Dr. Wells enjoys spending time with his wife and their son. He and Tina also like to make their own shampoo, toothpaste, body wash, hand wash and laundry detergent.
Dr. Wells enjoys playing basketball a few times a week at their local YMCA. He also likes to teach their son how to play golf. Tina enjoys spending time cultivating their garden and she teaches yoga multiple times per week for the Hutch Rec Commission.
Dr. Wells and Tina received a community award as the Neighborhood Community Giver from a local non-profit.
As Dr. Wells' parents and Tina's parents live nearby, they get to see them often. Their family comes in to get adjusted regularly.
Book an Appointment
Contact Salt City Chiropractic today to schedule an appointment with Dr. Wells. We are in-network with Blue Cross Blue Shield and accept Medicare. Our practice also is part of the Community Care Network.
---
Dr. Brock Wells | (620) 860-2174